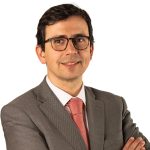 Initially, the focus was only on socially responsible investment, which aimed to avoid "objectionable" practices that exploited human or natural resources in an unacceptable way in order to make a profit. This exclusionary approach has, in fact, become one of the most widely used strategies over the years, bringing various benefits to investors and creditors.
However, today, far more than having a policy of exclusion, businesses are required to have a purpose, to act positively, to influence change, to have a positive impact.
And it seems to be a fact that companies with a purpose are more likely to succeed in the modern world. This is because as well as being financially viable, such businesses can also be socially relevant and for long periods of time, creating strong bonds of empathy and recognition with all stakeholders and not just shareholders, which positively influences the company's bottom line for a long time. Purpose and profit are therefore not mutually exclusive variables, but are now complementary to the point where one cannot exist without the other.
According to several recent studies, a brand that has a strong purpose increases its chances of winning the trust of its customers by 3 to 4 times, promoting customer loyalty [1].
According to a Forrester survey [2], for example, more than 31% of respondents say that a company's social reputation influences their purchasing behaviour. But that's not all: companies with a strong purpose outperform the market average by 5% to 7% a year, grow faster and make more profits, according to another study by Harvard Business Review.
Is that so? But how? Why?
According to George Serafeim [3] purpose does matter. But it only matters if it is well implemented, with a clear, concise, top-down orientation and in such a way that the company's middle management feels fully integrated. In his latest book "Purpose + Profit", Serafeim details some of these concepts, which also lead him to claim that purpose and results are interdependent.
Purpose-driven companies, he says, have better results – partly because there are incredible ways of using sustainability factors as business drivers, motivating more innovation, informing decisions about products and services and also, often, because companies that care about these issues inspire employees who care and are therefore willing to dedicate themselves and work harder. The rewards for individuals are much greater when they feel proud of the contribution they make on a daily basis to a purpose they believe in.
In fact, the idea seems to be forming that corporate leadership with sustainability underpinnings is not just a new management fad, but the only way to run a successful business in the long term [4]. Corporate sustainability offers enormous opportunities and this is how it should be viewed – it reduces risk, increases brand value, increases talent attraction and retention and provides a new lens, a new way of seeing the world, promoting innovation that meets new customer needs and demands.
According to the BCSD, there will be at least USD12 trillion of opportunities available to companies that fulfil the UN SDGs by 2030, and the best evidence suggests that strong corporate sustainability performance generates better financial returns in the long term [5].
This idea of a new corporate leadership that also focuses on ESG issues is corroborated by a survey of Fortune 500 CEOs where only 7 per cent of respondents believe that their companies should "focus primarily on making profits and not be distracted by social goals" [6].
A leader, these leaders, by pushing their companies to define and live their purpose consistently, are challenging the status quo in such a way that it can be disruptive and risky for employees and even themselves.Championing this change requires courage and knowing how to lead with empathy – which, according to a McKinsey study [7], means developing a broad vision of the future that extends beyond the immediate problem, inspiring and building trust with others, finding common ground and leading by example.This new data suggests that a redefinition of leadership norms may be important as the leader strives to define and live the purpose of their organisation, which must be and prove to be coherent and appropriate to the style and actions of the leader themselves, their management team and other employees.
Paul Polman, former CEO of Unilever, is of the same opinion when he says that "the main reason for any company to exist is to fulfil the needs of customers and make their lives better"[8]. While obviously out of line with Milton Friedman's view that a leader's sole focus should be profit, it's important to emphasise that many of Friedman's assumptions have changed a lot in recent decades. And it may well be that in order to adequately remunerate shareholders, as he intended, we now have to take many issues, such as the company's purpose, that were once considered mere distractions, seriously.Aiming for long-term, more sustainable and less volatile success will not be an easy path, especially with the voracious demand for short-term results, quarterly if possible.
Paul Polman, quoting Peter Drucker, reminds us, however, that "profit for a company is like oxygen for a person. If you don't have enough, you're out of the game. But if you think that the purpose of your life is to breathe, you're missing something".
Are we missing something?
[1] Forbes, 2023
[2] US market research company
[3] George Serafeim – Professor of Business Administration at Harvard Business School, where he leads the Climate and Sustainability Impact AI Lab.
[4] "All in: the future of business leadership", David Grayson et al, 2018
[5] "The Impact of Corporate Sustainability on Organizational Processes and Performance", Harvard Business School, Robert G. Eccles, Ioannis Ioannou e George Serafeim, 2016
[6] Fortune, maio de 2019
[7] Responder ao apelo da sociedade: Um novo imperativo de liderança, 2019
[8] "Net Positive: How courageous companies thrive by giving more than they take", Paul Polman et al., 2021
Opinion Article by Miguel Subtil, Managing Diretor of Átomo Capital Partners, published in Executive Digest on 27th July 2023.